Take a Look: The 2008 Olympic Medals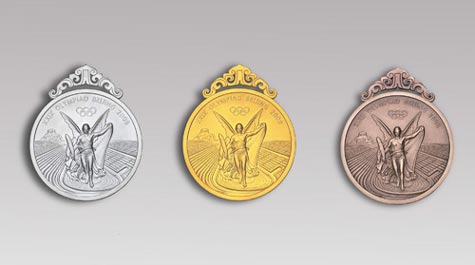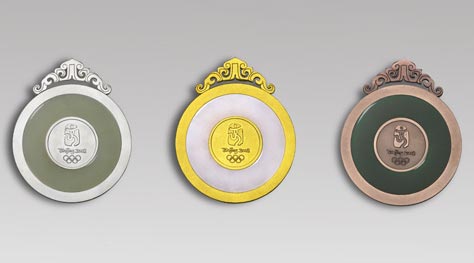 Take a look at the front (top) and back (lower) silver, gold and bronze medals for the 2008 Olympics. Each medal is also made with some jade inlay as the inspiration for the design is the ancient Chinese "bi" coin, made of jade.
Yes, take a look: this might be as close as most of us will ever get to one!